Support HR and management with the tools they need to manage employee performance.
Performance reviews are used to support strategic decisions related to career development, compensation, training, and even employment termination. Managing employee performance includes setting clear expectations and providing regular feedback about whether goals have been satisfied. HR must ensure the employee performance management system is effective, treats employees fairly and consistently, and supports organizational goals—such tasks may be difficult for internal HR, opening the door to legal concerns and reducing operational effectiveness.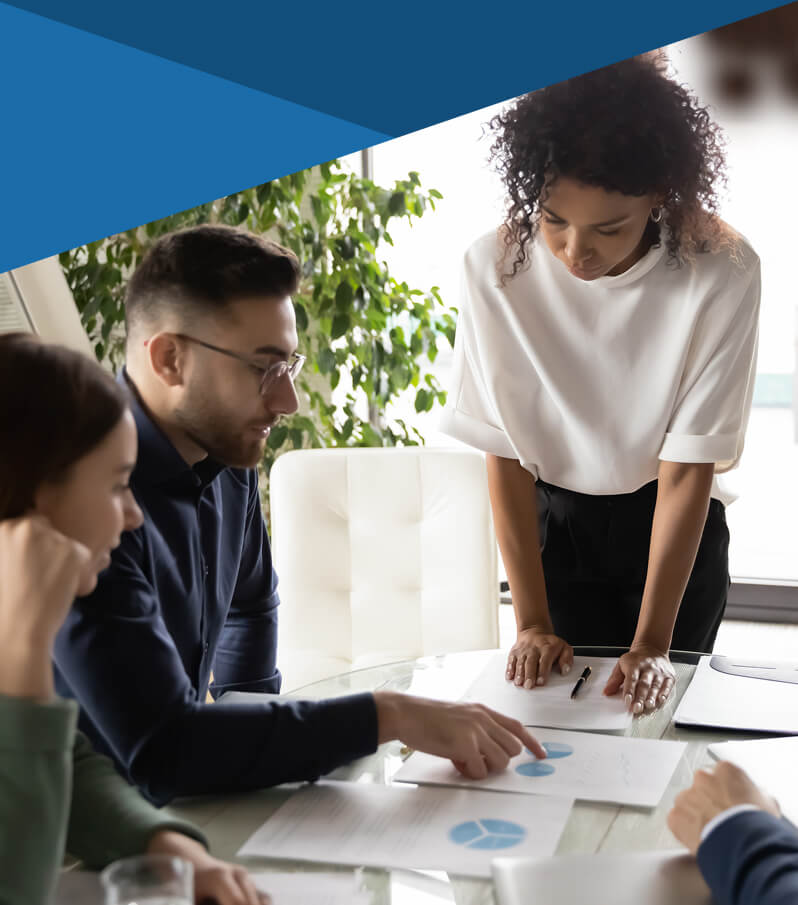 Inadequate performance management can result from several common problems.
There is often a disconnect between senior management, supervisors, and HR staff when it comes to the importance of performance management. Lack of support from top management can make HR and supervisors less likely to commit the time required to manage employee performance—it can become an afterthought. The key to an effective employee performance management system is synergy from all managers. Here are some common problems that prevent effective employee performance management:
Lack of management support
Lack of consistency throughout the process
Failure to communicate clear and specific goals
Perceiving the process as "busywork"
Get the tools that make it possible to manage and optimize employee performance with Employer's Guardian:
Develop quality, actionable employee performance plans.
Train new employees faster and help them perform at higher standards.
Identify dips in performance early and take action sooner.
Establish more demanding expectations that make quality output come to life.
Get the processes, systems, training and support to get the most of your team.
Help managers set employee goals and ensure they are achieved timely.
Ensure managers can track goals and expectations.
Get more out of regular employee performance reviews.
Increase profitability with a more engaged workforce.
Clarify expectations and set clear direction.
Proactively manage the dozens of variables that drive performance.
Provide a structured approach to developing members of your management team.